The Pre-Made Author Website
Designed To Market Your Books
Grow your list with giveaways, establish your online presence, sell more books, attract publishers and promoters
Attracting New Readers Online Shouldn't Be Complicated
Without the website you need to grow your audience,
you're missing out…
Without the website you need to grow your audience, you're missing out…
You don't have to stumble through the maze of website options, design skills and content decisions needed to make a professional author website. Get started with a pre-made AuthorSite and get everything you need to look professional and grow your email list.
Choose From Our
Professionally Designed Author Website Templates
Any template can be easily customized for any genre. Choose your favorite design as an starting point…
Instant
Sitewide

Changes
Choose Your Colors
Instantly and completely customize your colors across your entire site to suite your unique author brand. Our predesigned accessibility-friendly designs do all the heavy lifting…
Instant
Sitewide

Changes
Choose Your Fonts
Quickly adjust fonts across the entire site in a matter of clicks. Set and forget. There, looks perfect!
A Built In User Journey…
From Visitor, To Subscriber, To Reader
We know that building your mailing list is a number one priority.
AuthorSites have built in Calls To Action to:
Engage website visitors
Invite them to become readers
Join your mailing list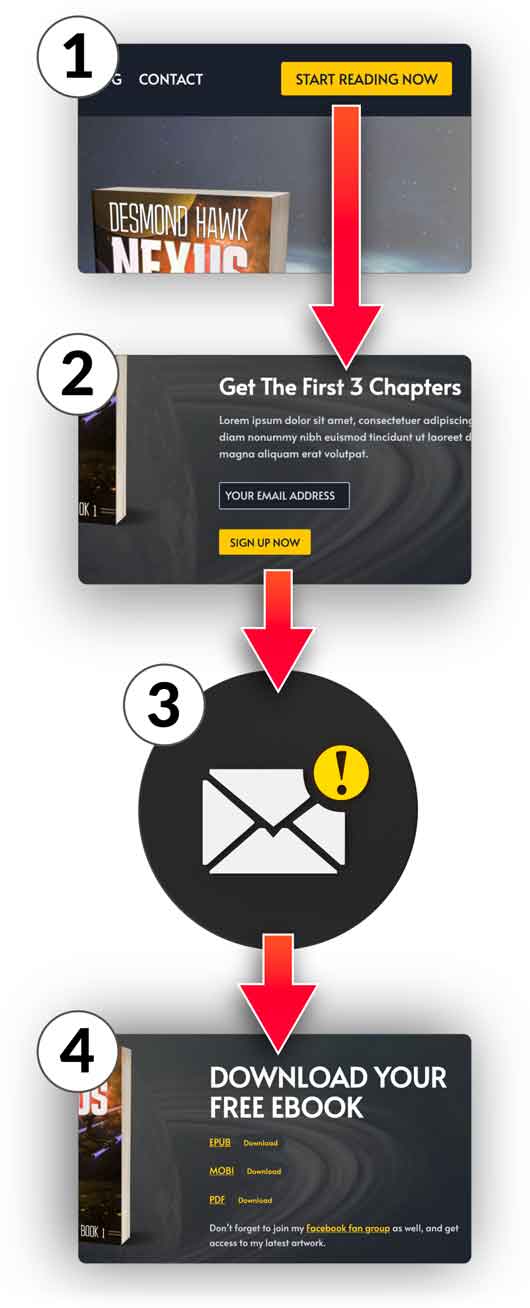 Becoming welcome in an Inbox is the first step to building your audience. You can then nurture from subscriber to book-buyer, reader, fan, reviewer, and repeat buyer.
How Does It Work?
The AuthorSites Process
After Building Custom Websites For Authors Like: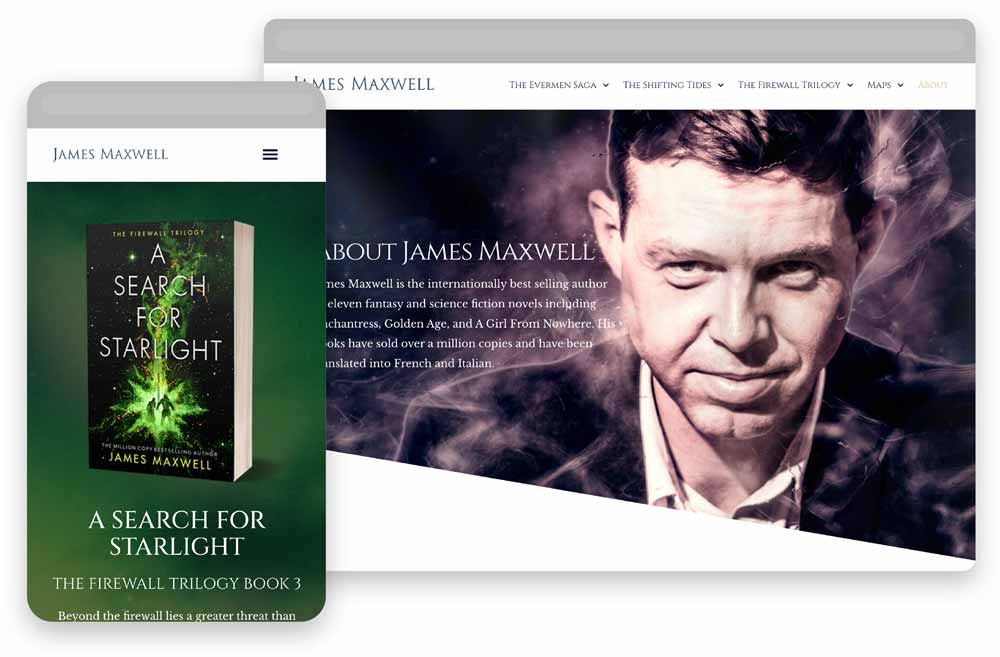 James Maxwell
(Over 1 million books sold)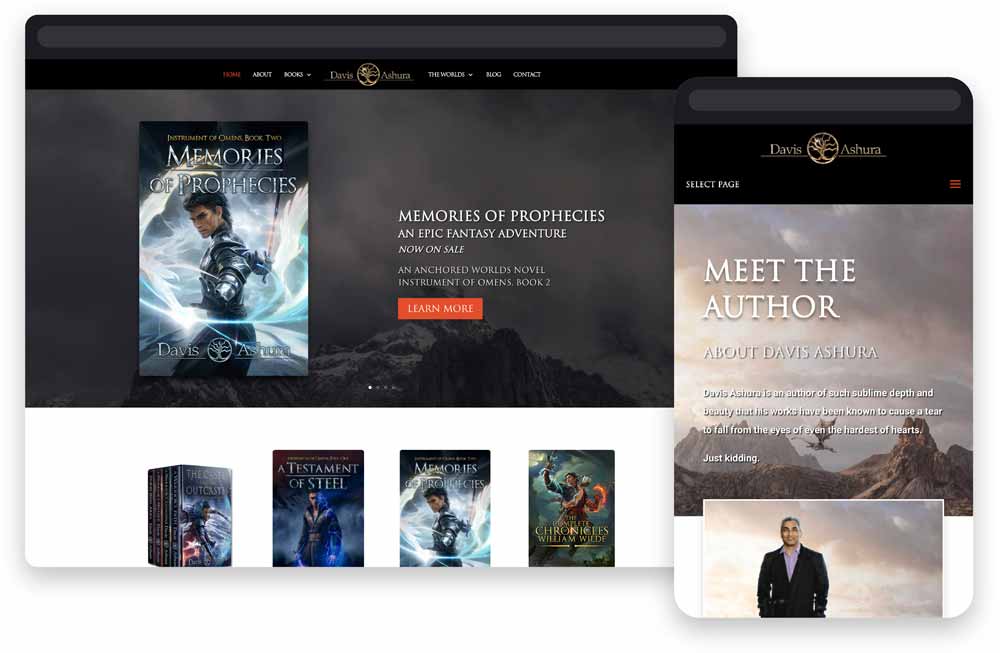 Davis Ashura
(People's Choice Epic Fantasy Award Winner 2020)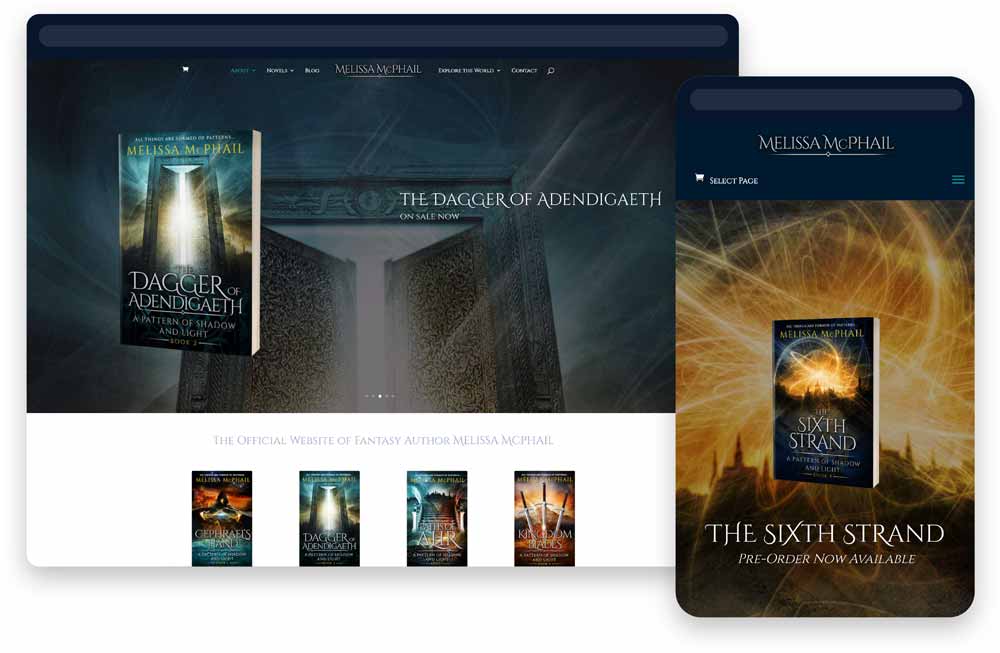 Melissa McPhail
(Multiple Award Winning, Full Time Author)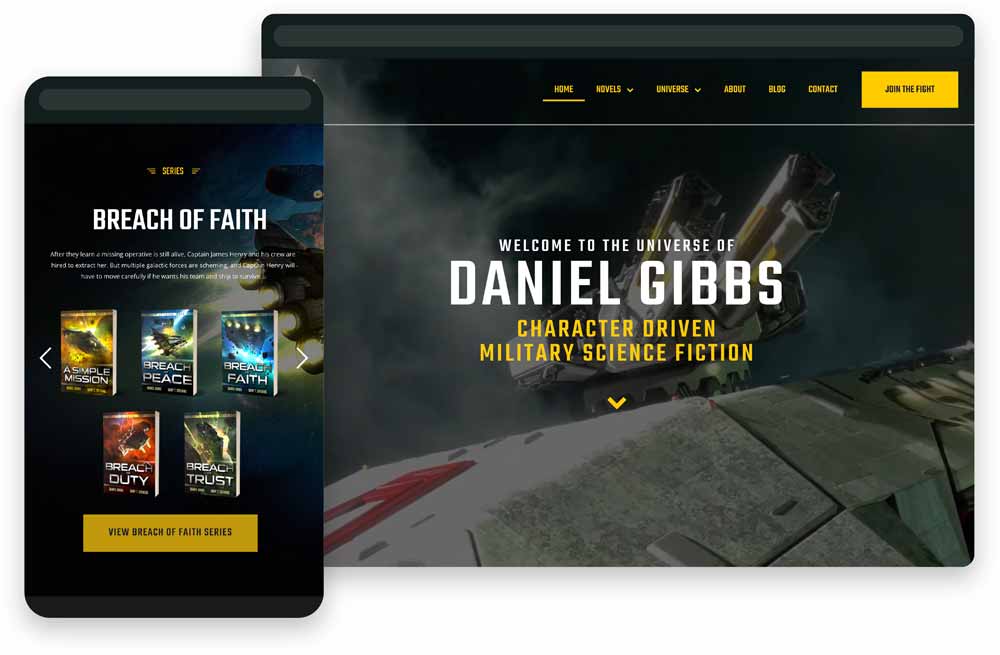 Daniel Gibbs
(1000s of 5★ Amazon reviews)

Other Authors Across Many Genres
matterhornbizdev.com, verajanecook.com, wisdomforlifebooks.com, authorcol.com, dennisroth.com, fynnperry.com…
And Many Shining Reviews Later
We Realized The Need For
A Professional, Affordable Author Website Package
In other words, a beautiful website, that can be set up fast, so you can grow your readership, without breaking the bank.
So We Got To Work Building
AuthorSites, Bringing You…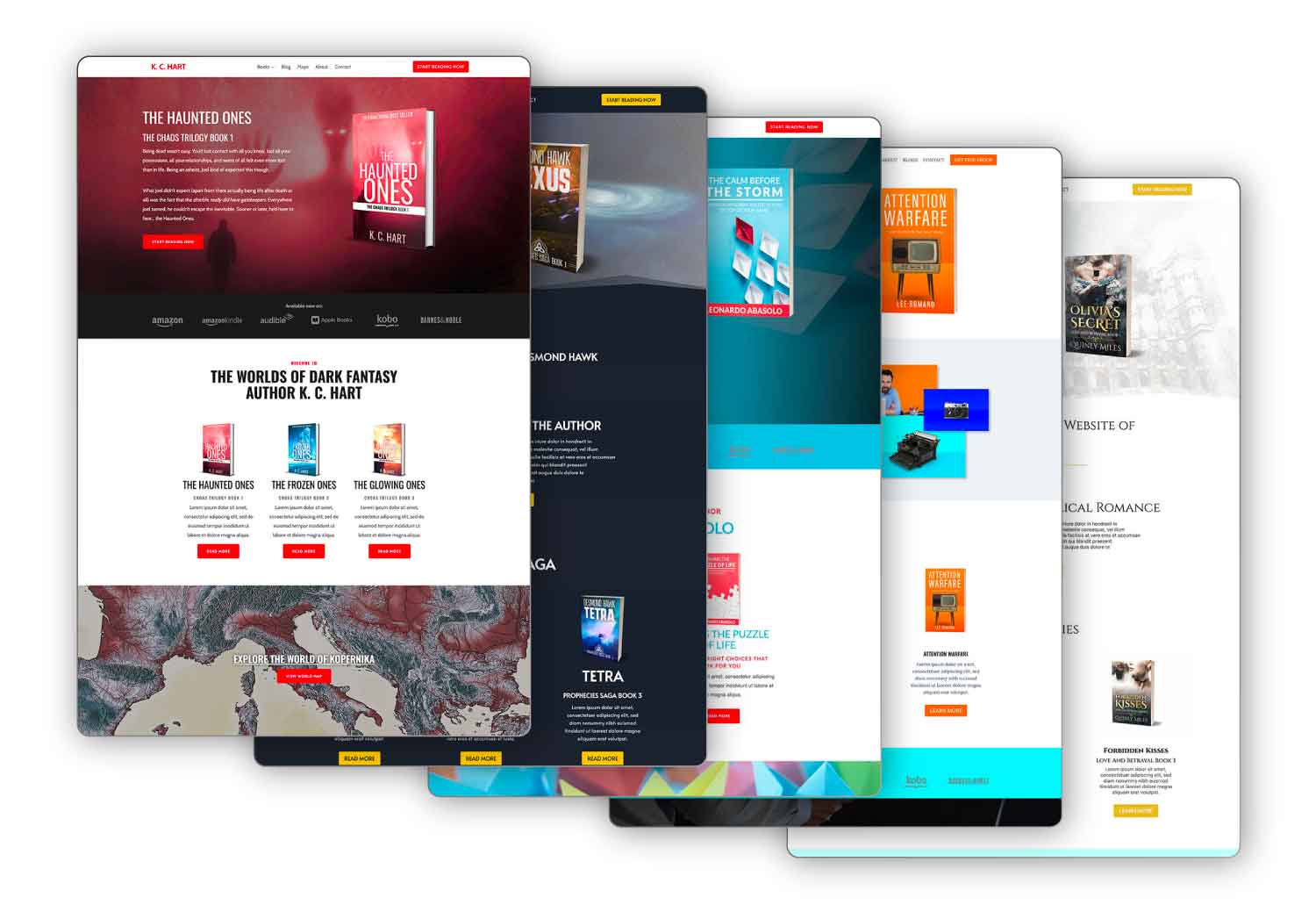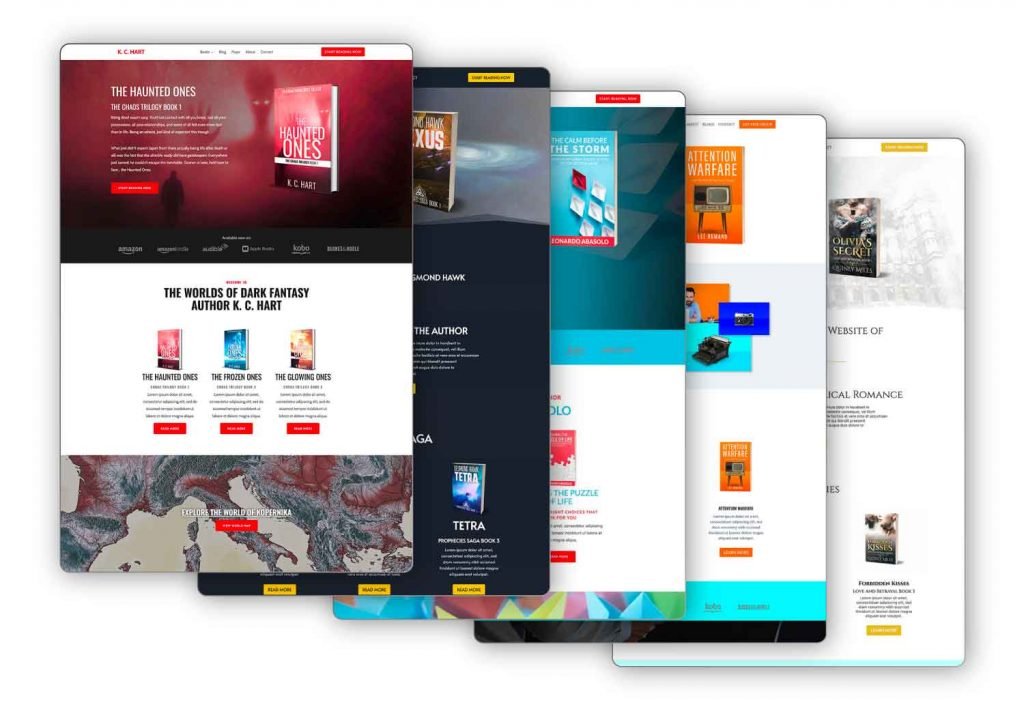 Quick-Start Templates
Designed specially for authors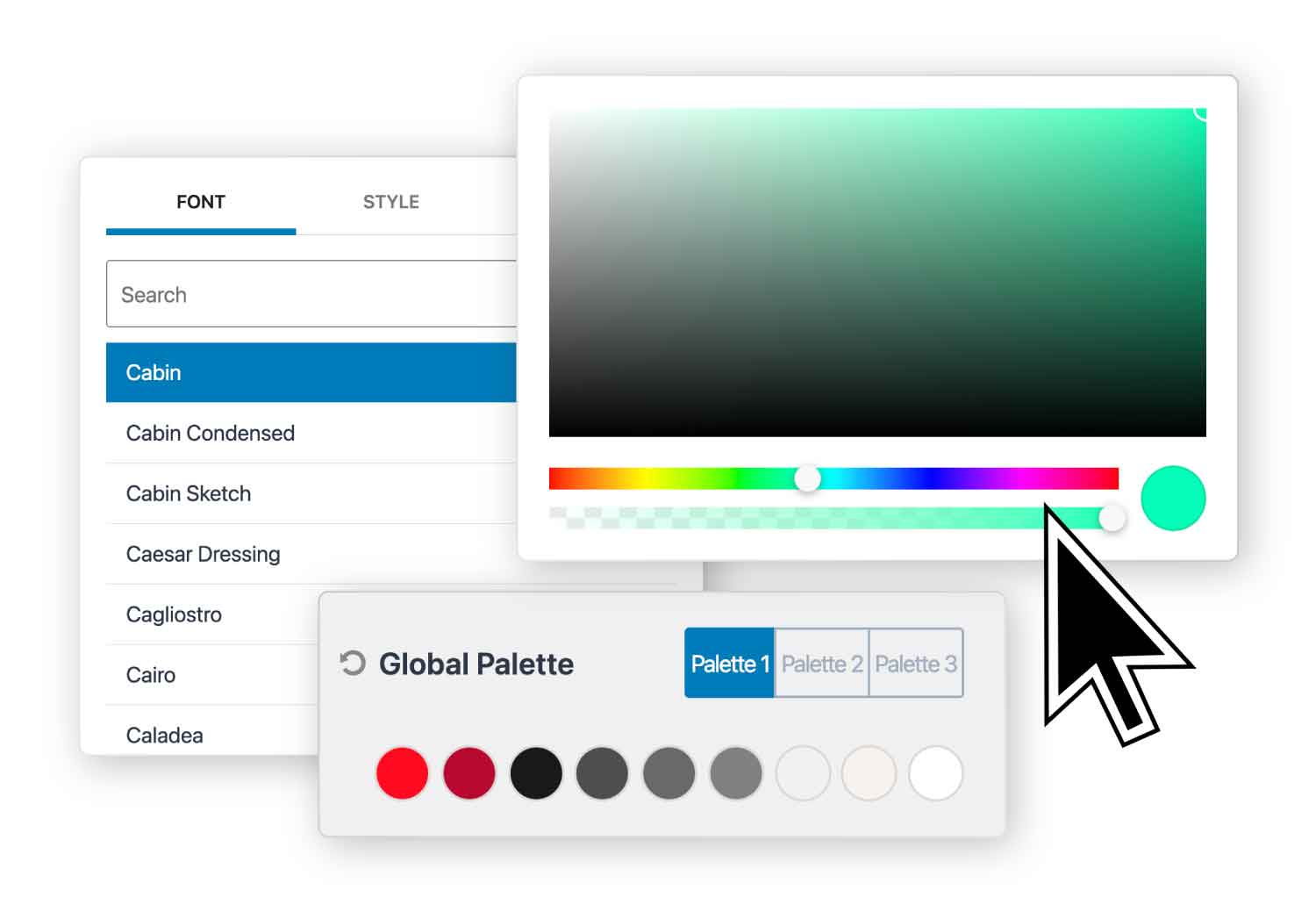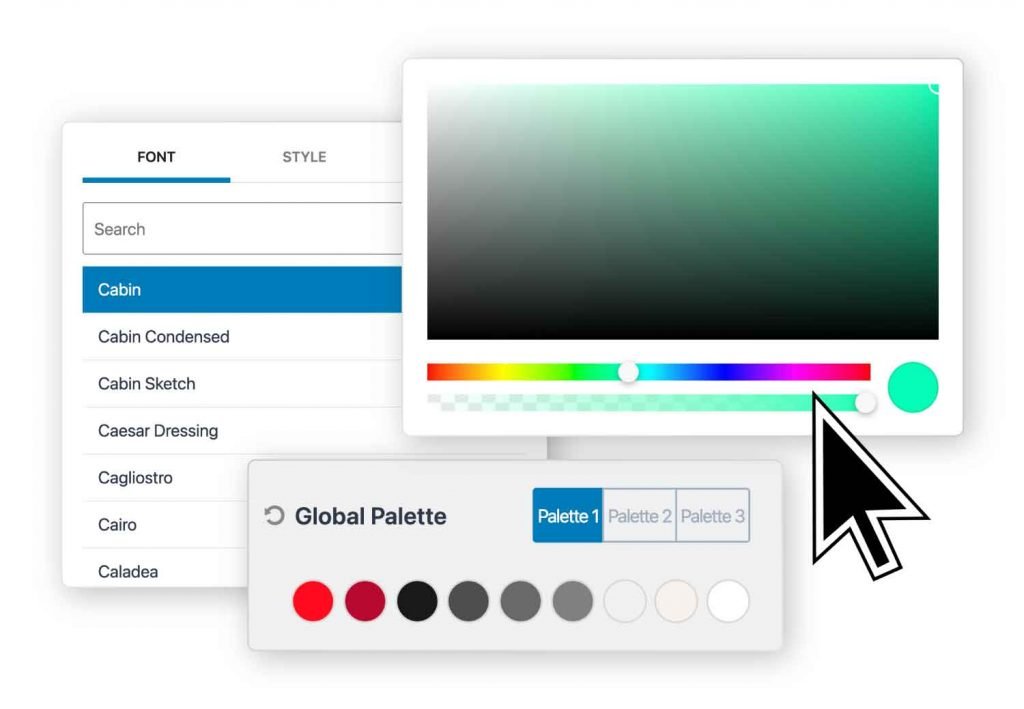 Easy Customization
Quickly select your perfect colors and fonts site-wide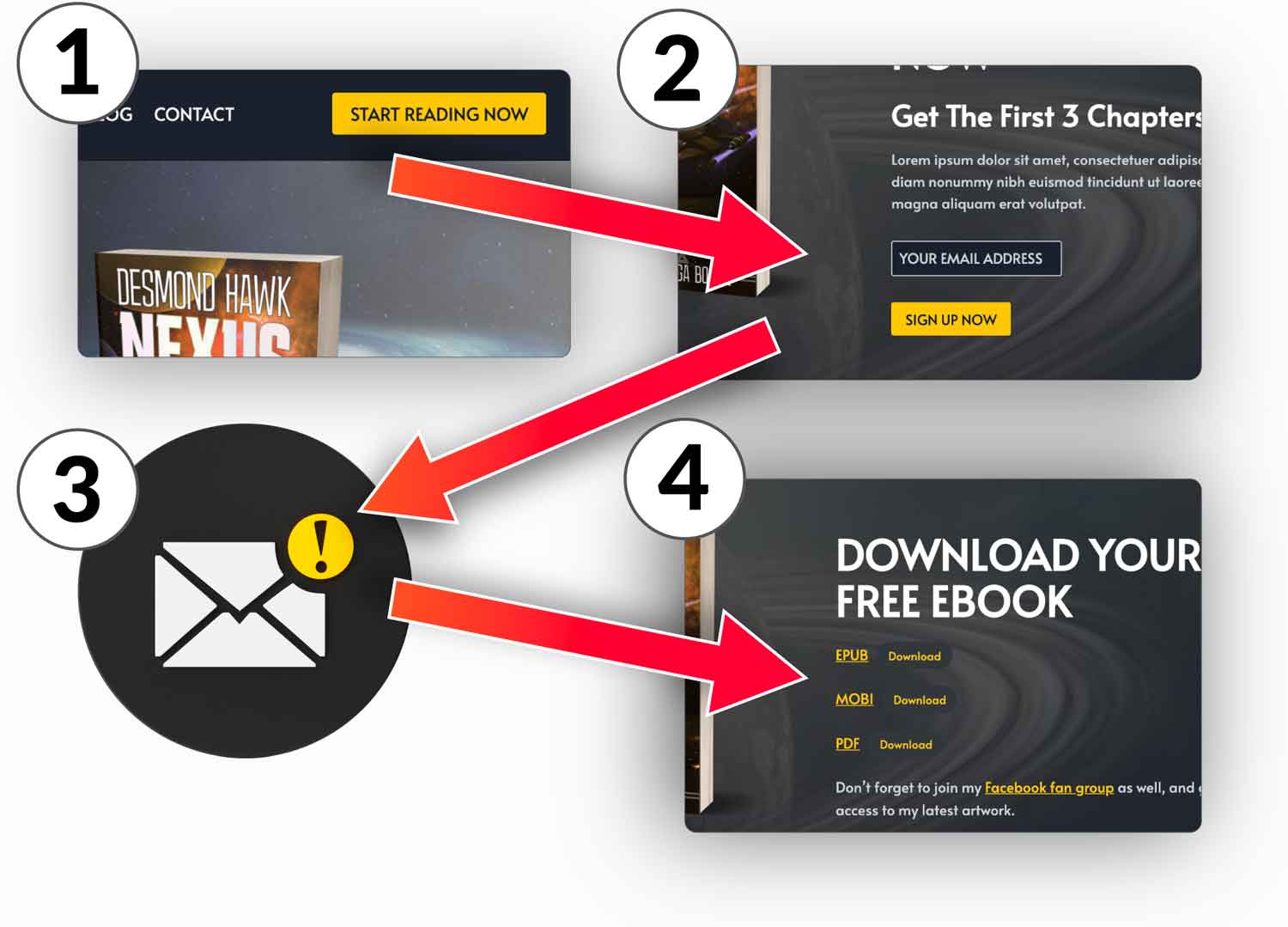 List Growth Made Simple
No book funnel software needed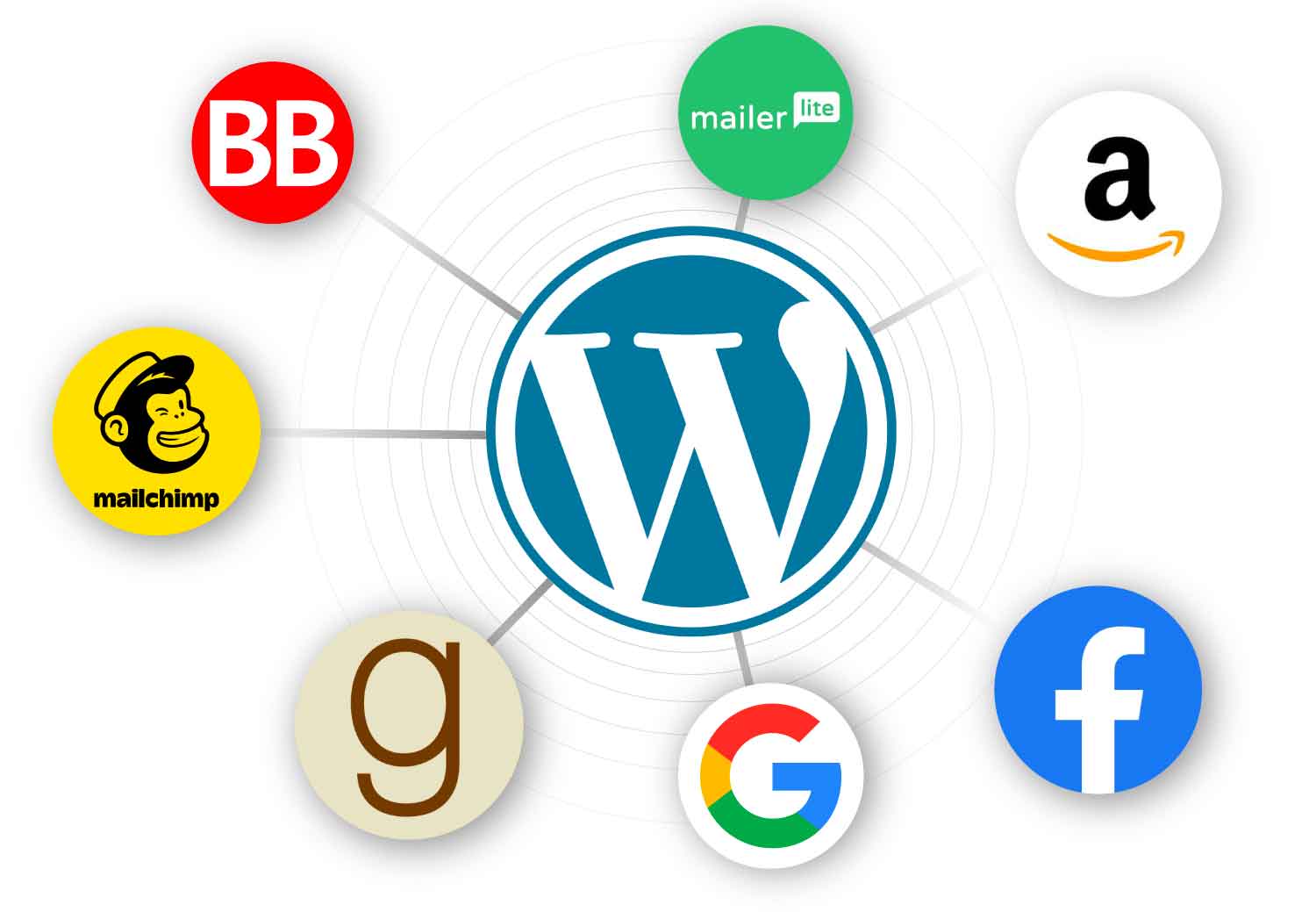 Full Compatibility
WordPress based means it plays nice with other platforms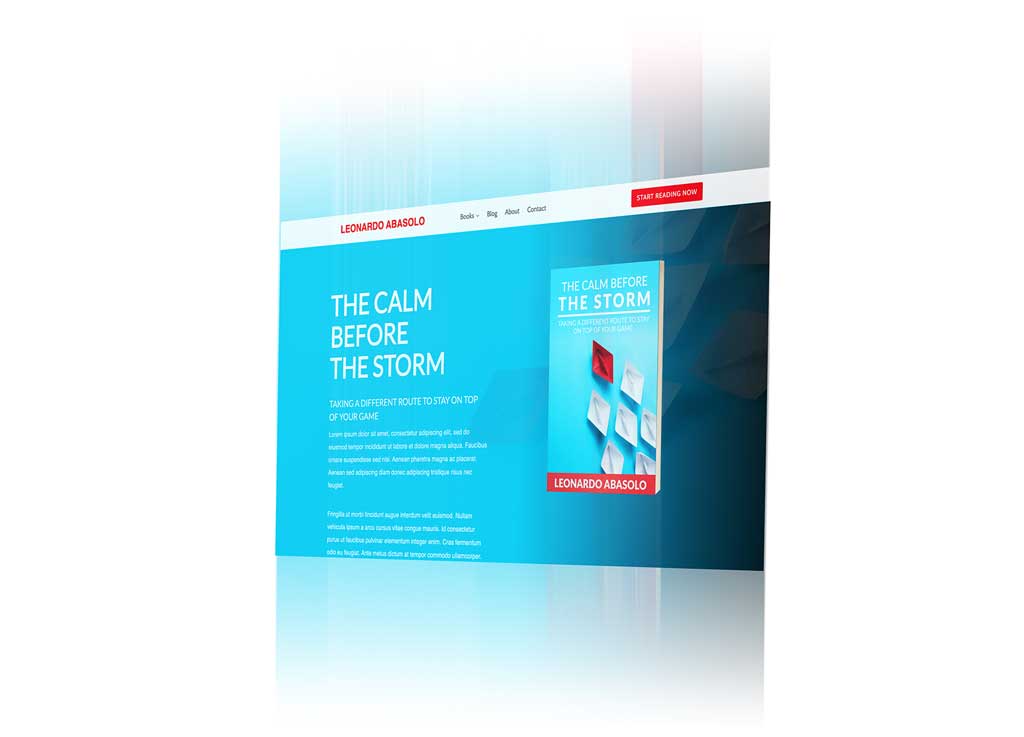 Lightning Fast Load Times
Because no one has time for a slow site these days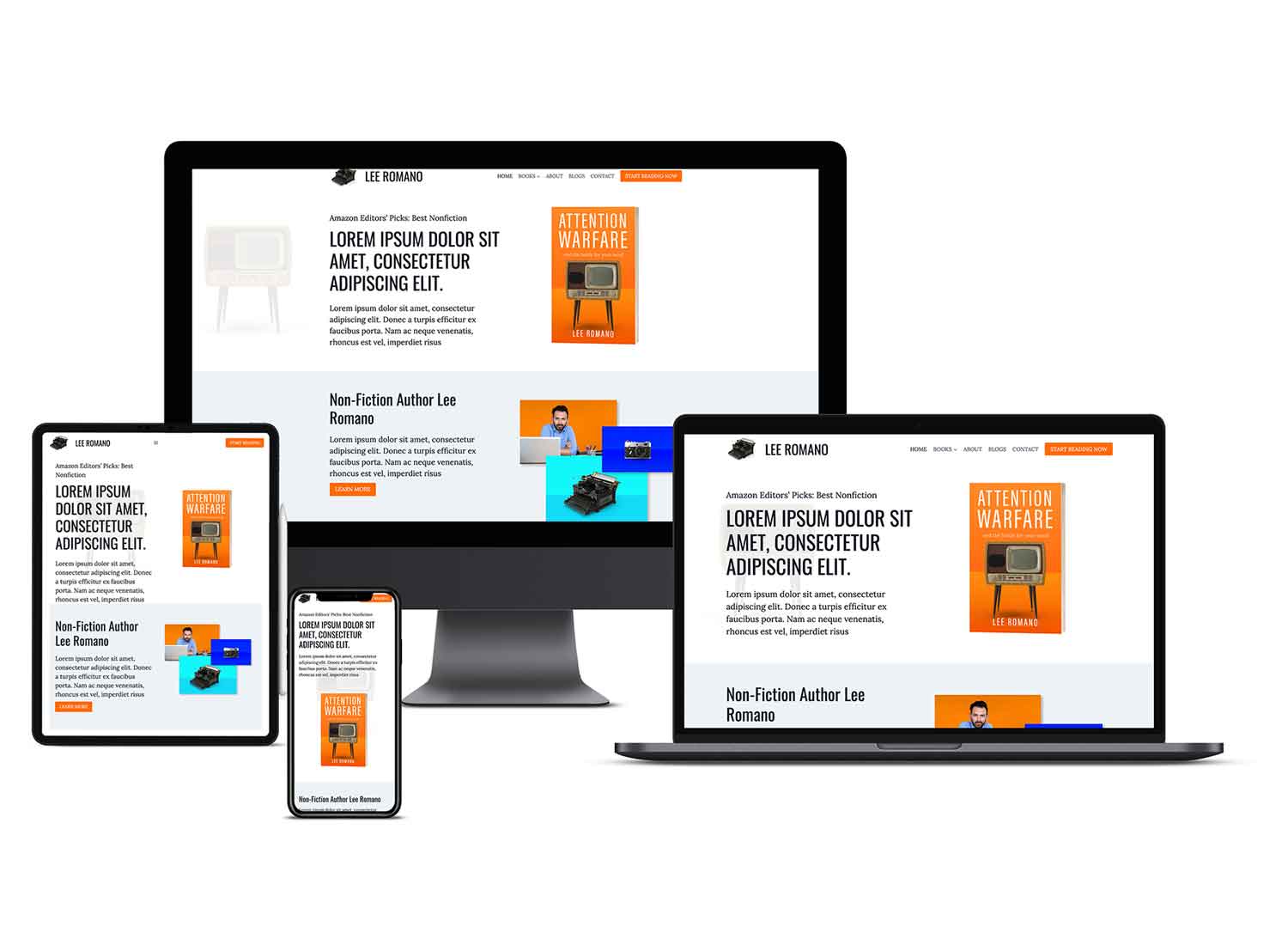 Responsive Design
Means your site looks great on any device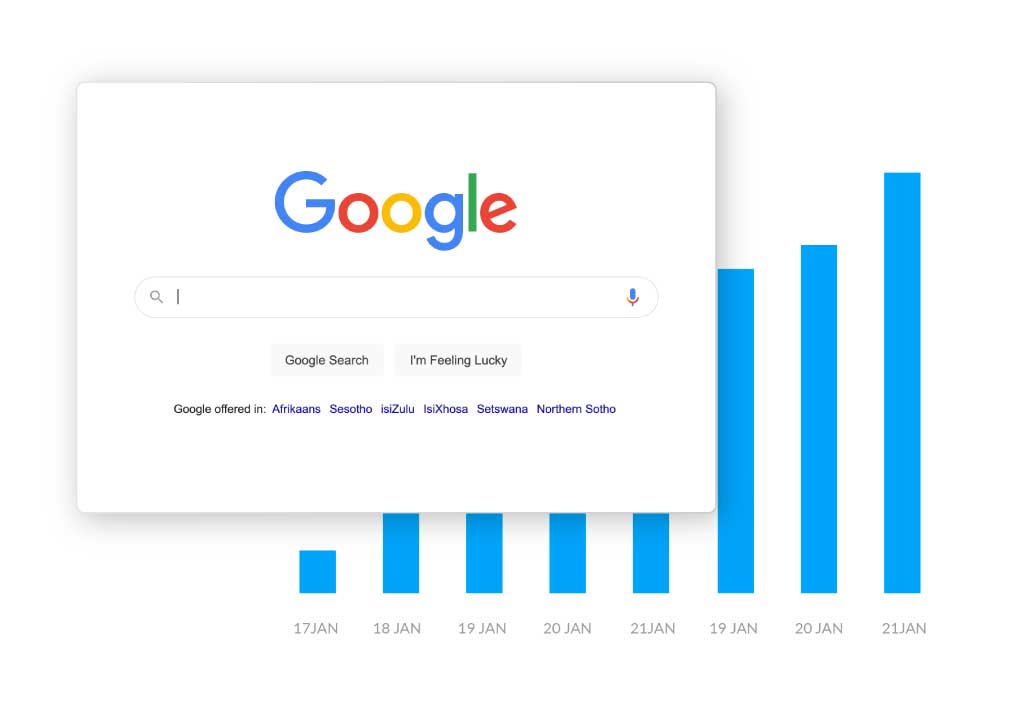 SEO Friendly
Our pages are structured with SEO in mind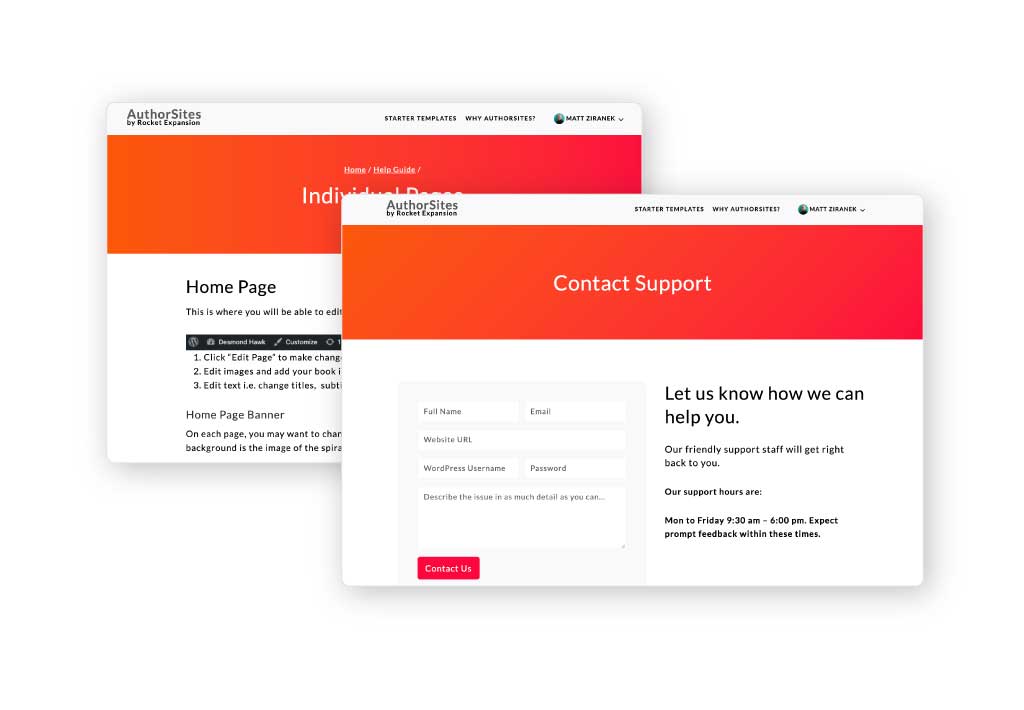 Handy Help Guide, Friendly Support
If our help guide isn't helping, our support team will!
How much?
Our Pricing
Our custom-built websites cost from $3,300 to over $5,000 depending on how much custom work there is to be done.
But don't worry, with AuthorSites you won't pay anything close to that.
Get Started Now Risk-Free With Our
14 Day Money-Back Guarantee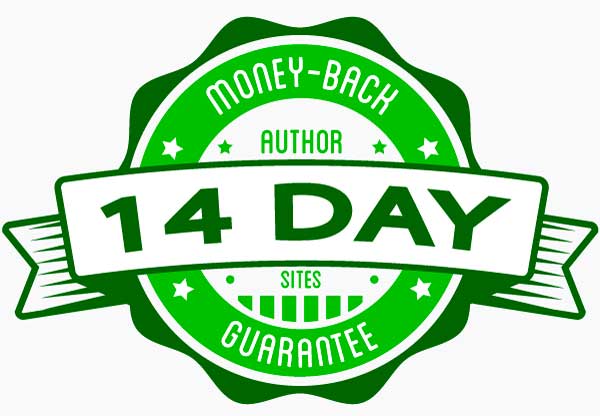 P.S. Still not convinced? You don't have to be!
If you're hesitant about getting started because you wonder if it'll be too complicated, not work with your author brand, isn't quite what you're looking for, or some other reason…
Don't worry, you have a completely risk-free 14day money-back guarantee trial period. If you're not happy for any reason at all in the first 2 weeks and don't feel our support team can sort it out, we'll cancel your license and refund you right away.
It's your author site after all and we want you to be completely happy with it!
Yours truly,
Matt, Sonja,
and the AuthorSites Team at Rocket Expansion
…Now go ahead and Get Started Already!