If you prefer using Book Funnels for your email list, setting it up will be very simple. Let's get started!
*Book Funnel is a tool used to deliver e-Books to your fans, however, it does have a monthly subscription fee.
Go to the website to edit the home page where the sign-up block appears.
Click edit page and go the the sign-up block at the bottom of the page.
Click the "+"sign to add block.
Search for the "buttons" block then click on it.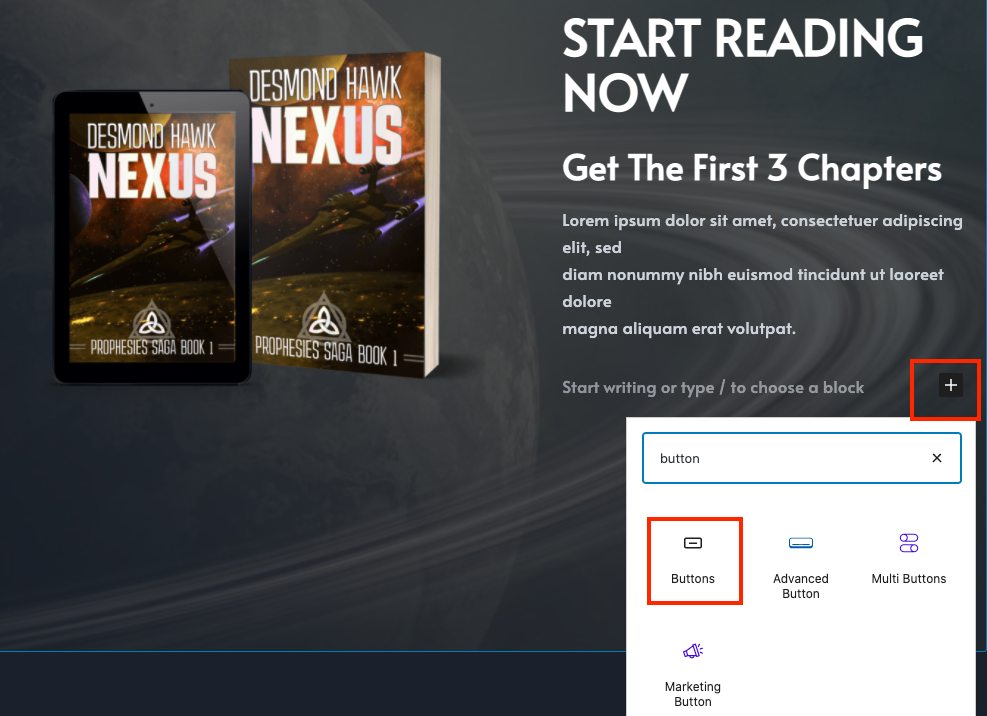 After clicking on the "Buttons" block, it will appear as seen below.
Click on the button to rename it to "START READING NOW" or "SIGN UP NOW".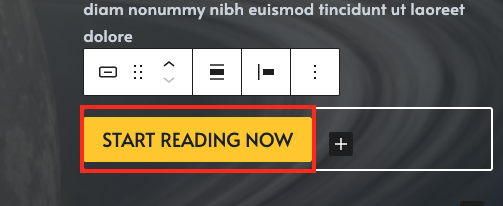 Click on the link icon to add your Book Funnel link.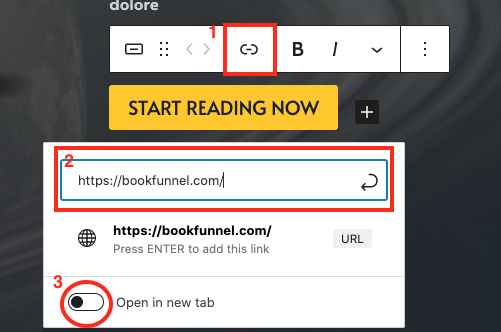 Insert your Book Funnel link.
Press enter to add the link.
Turn switch to open on a new link
Once this is finished, remember to update the page to save the settings.
You're ready to go!